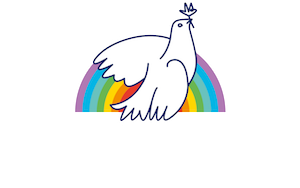 Global Friendship Global Peace
for 15-25 years old
Amsterdam, 26-28 August 2022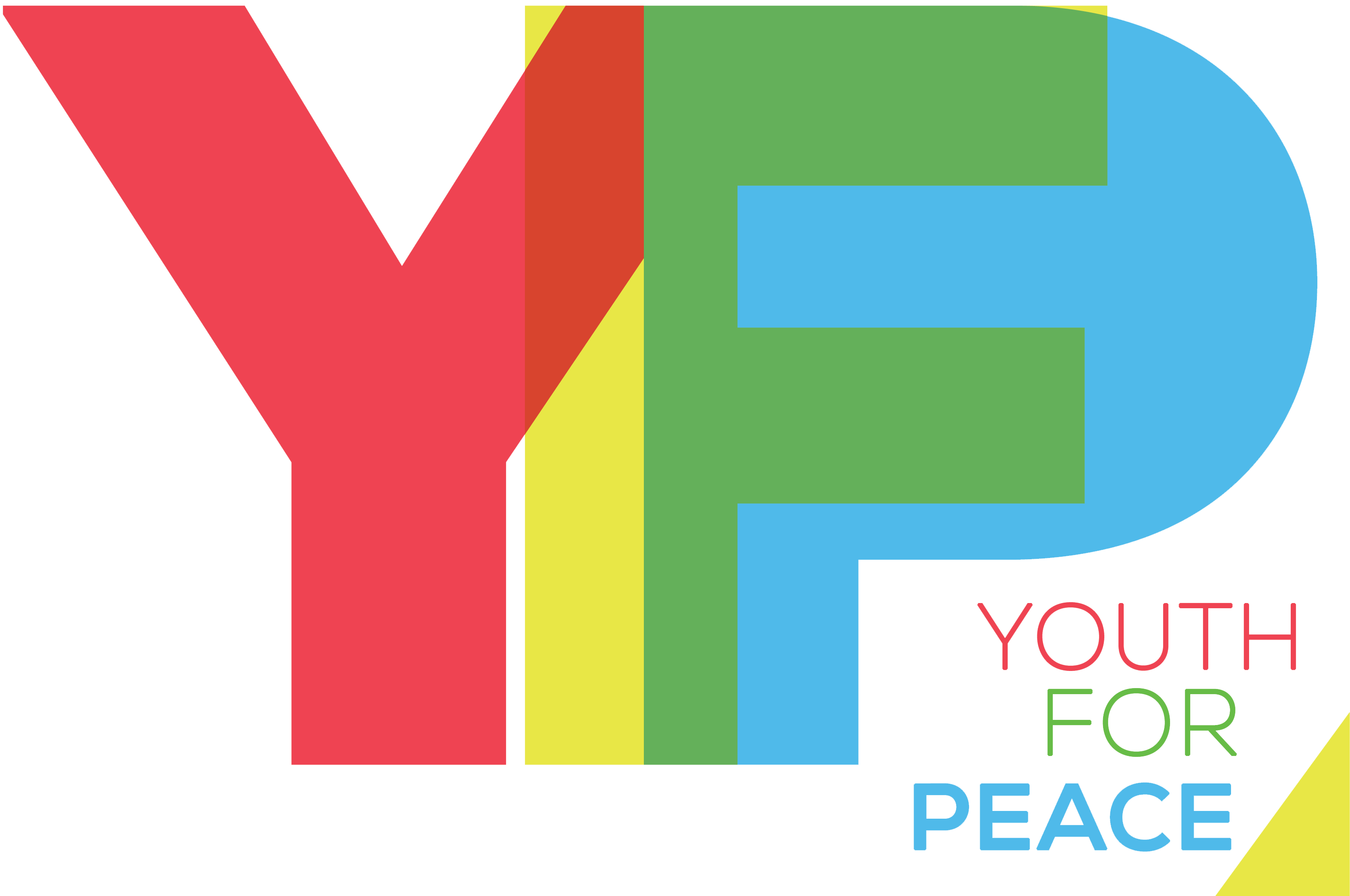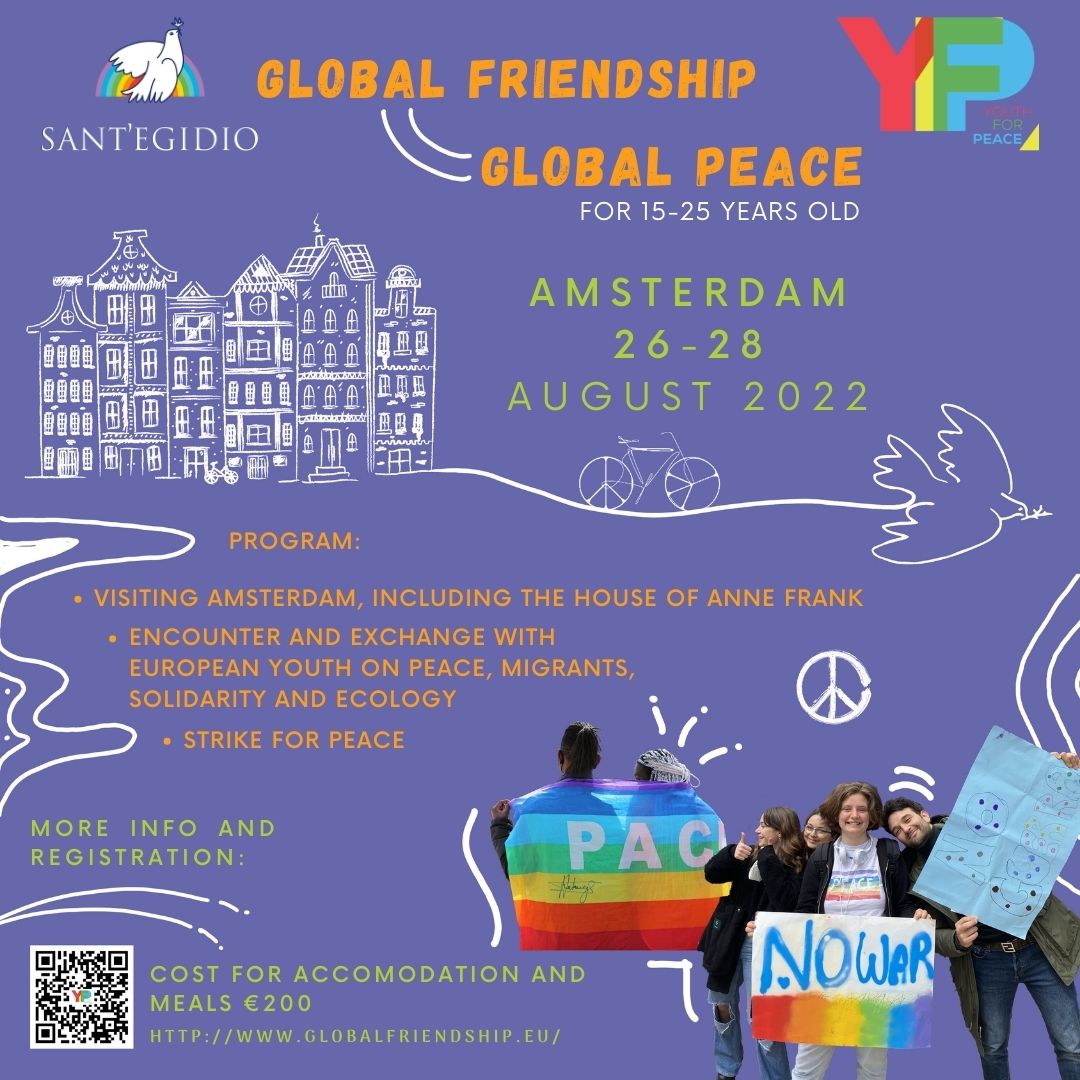 Global Friendship Global Peace
for 15-25 years old
Amsterdam, 26-28 August 2022
Program
Visiting Amsterdam, including the house of anne Frank
Encounter and exchange with european youth on peace, migrants, solidarity and ecology
Strike for peace
Information
The congress starts on August 26th with lunch (around 1:00 pm) and ends on August 28th, the night after the final party. Therefore it is advisable to arrive on the morning of August 26th and leave on August 29th.
The fee covers three full days (breakfast, lunch, dinner, overnight stay).
We will sleep in these two hotels.
PLEASE NOTE THAT FROM NOW ON, THE ORGANISATION WILL BOOK THE ACCOMMODATION FOR YOU ONLY FROM 26TH TO 29TH OF AUGUST. 
If you need to spend more nights in Amsterdam, you must book extra days by yourself. You can book in the same hotel or wherever you like.
Informazioni
Il convegno inizia il 26 Agosto con il pranzo (ore 13:00) e termina il 28 Agosto la notte dopo la festa finale. Quindi si consiglia di arrivare la mattina del 26 Agosto e ripartire il 29 Agosto.
La quota copre 3 giorni completi (colazione, pranzo, cena, pernottamento dal 26 a pranzo alla colazione del 29).
Dormiremo in questi due alberghi
Fai attenzione. Da questo momento in poi l'organizzazione non è più in grado di prenotare notti in più rispetto allo standard (26-29 Agosto). 
Quindi se arrivi prima o parti dopo devi prenotarti le notti in più autonomamente. Puoi farlo negli stessi hotel o dove preferisci tu. 
We are Youth for Peace
What we stand for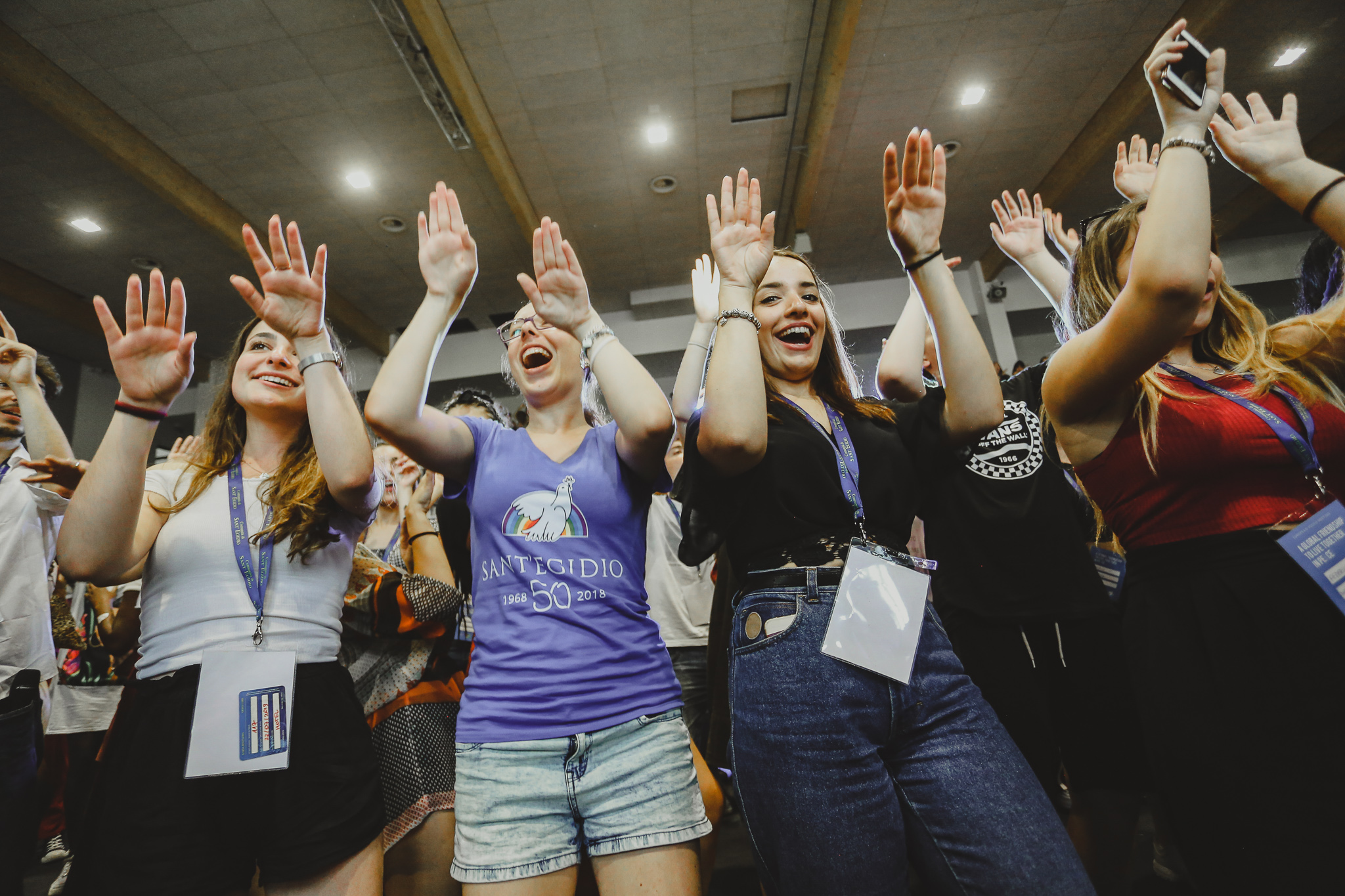 Friendship
The only future is together.
Friendship among Europeans.
We are not even satisfied with that.
We want a global friendship.
Andrea Riccardi
Founder of the Community of Sant'Egidio

Peace
Global Friendship is not just a moment of peace,
but a movement of peace
Marco Impagliazzo
President of the Community of Sant'Egidio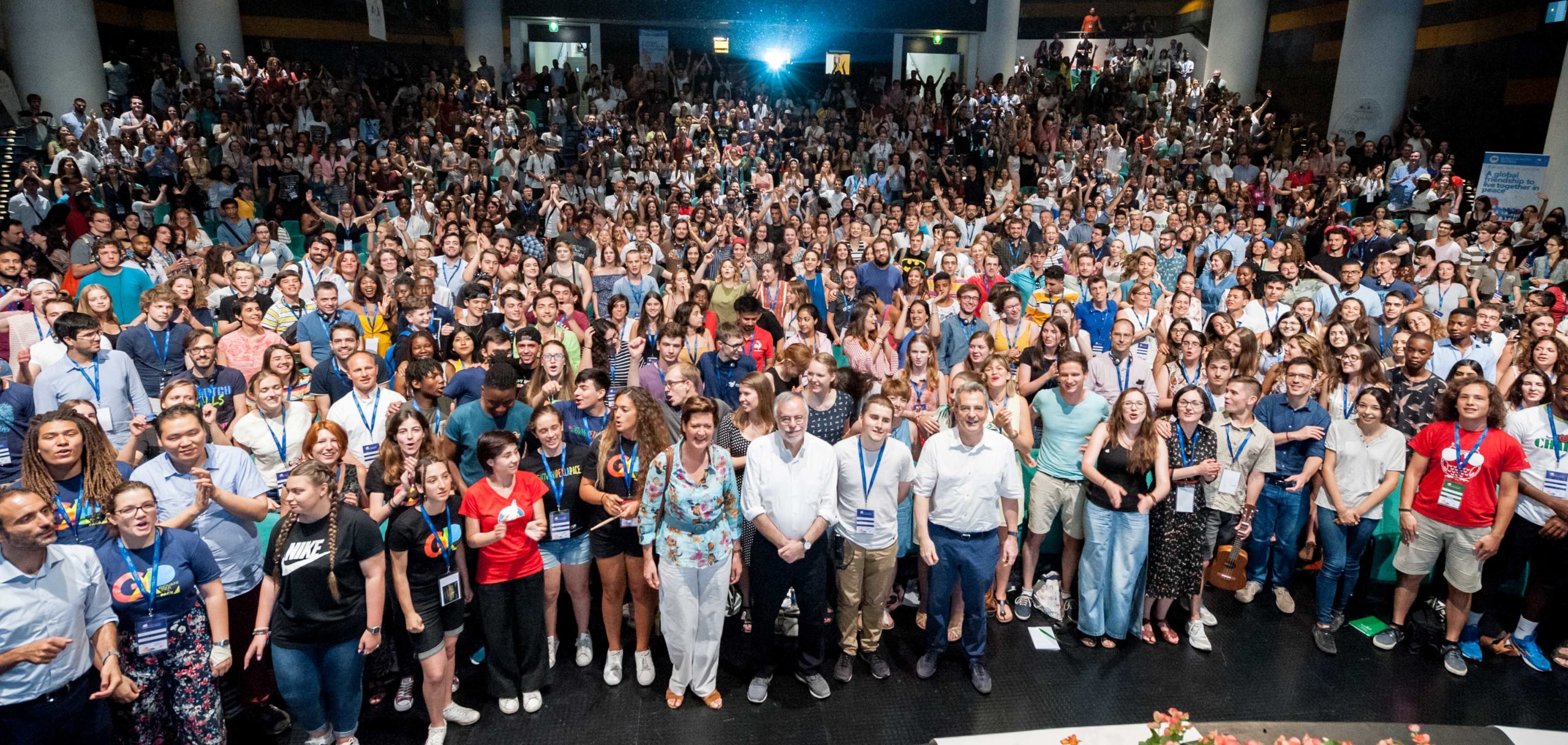 Our common home

Young people demand change. They wonder how anyone can claim to be building a better future without thinking of the environmental crisis and the sufferings of the excluded.
Pope Francis
from Laudato si'

Global Friendship Global Peace